Sandhu Estates Charity Work.
Charity is an important part of our culture. Contributing to causes that help make a positive difference in people's lives is one of life's compassionate joys.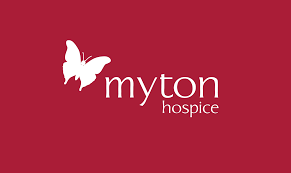 Simply living in England alone makes us fortunate to be amongst one of the wealthiest nations on Earth. As we each go through our everyday challenges it's important to take a look at the bigger picture every now and then and appreciate how blessed you really are in comparison to a lot of the World.
Giving what you can back to help people who are going through much bigger struggles is a great act of benevolence that not only helps the people you are supporting but in turn strengthens your own spirit.
Sandhu Estates have recently started supported one such noble cause within the local area:
Myton Hospice in Warwick looks after the terminally ill of all ages. They provide exceptional personal care to their patients in a serene and peaceful environment. Working very hard to fulfil the wishes of the patients and their families who are going through a troubled time.
The main values they strive to uphold are:
Respect and dignity for all.
Value every individual and themselves.
One Myton, One Team, One Goal – delivering holistic care.
Professionalism in all they do.
With the main focus being centred around the patient and their family, Myton Hospice goes above and beyond to ensure that the people coming through their doors are given the utmost attention, care and support. This makes the remaining time the patients have as pleasant and stress-free as possible. The comforting experience that the Hospice gives to the people they care for is a true example of the kind of wonderful works the charity produces.
The Hospice does not charge anyone for using their service and relies solely on funding to keep them operating.  The majority of their staff are volunteers who are unpaid and freely give their valuable time to provide on-going support.
Every time we complete on a new sale or letting here at Sandhu Estates a portion of the proceeds are passed on to Myton Hospice.
Because of government grants being cut a lot during recent years, the Hospice is reliant on personal donations from the public more than ever, to help them continue their great work. Sandhu Estates are proud to be one of their many sponsors and we also urge you to give whatever you can to support this very honourable effort. 
You can click on this link here to donate to them:
Visit the donation page  or you can follow this link to find out other ways in which you can support them:
Giving a donation is the easy part of supporting a charity. It's the dedication, commitment and sacrifice that the people within charitable organisations make that is the real tough work.
Make a donation to Myton Hospice. If not Myton Hospice, please support a good charity of your choice and give the gift of giving.